School Values
Mercy Values
Mother Catherine McAuley established the Sisters of Mercy in order to help those in need in the 1820's and 1830's. The values she instilled in the order are still as relevant today as they were all those years ago.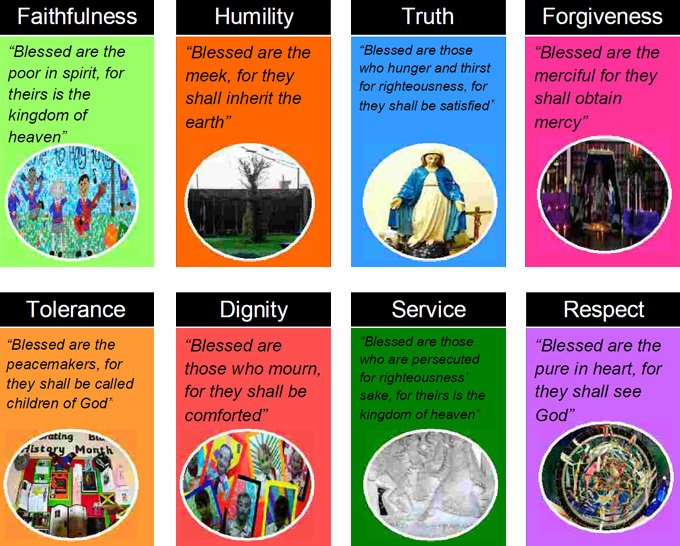 At Holy Family School we encourage all children to remain faithful to the Gospel values in their words and actions towards others. We know that children who are truthful, tolerant, respectful and forgiving of others develop good social skills that are vital for life. We help the children to celebrate their achievements and those of others, humbly acknowledging the help and support given by coaches, teachers and friends. We want our children to be dignified winners and gracious losers, on the sports field or in the classroom. We also emphasise that we should try our best, not just for ourselves and our families but in service of the wider community, at home and abroad
Mother Catherine McAuley
Catherine McAuley was a courageous, holy and public-spirited woman—one of the great reformers of the nineteenth century. Like many others, she was horrified by the conditions many working families endured and she vowed to bring mercy and kindness to the poor and oppressed. In 1827, she used a fortune she inherited from a Quaker family to build a "House of Mercy" in Baggot Street, Dublin. In 1831 she professed her religious vows as part of a congregation and by 1841 she had opened 10 new convents in Ireland 2 in England. At her death in 1841, she had well established plans to open more convents in England and North America.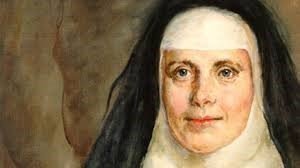 British Values
Holy Family School embraces British Values of:
Tolerance,
Rule of Law,
Individual Liberty,
Democracy,
Mutual Respect.
We understand that Britain is a vibrant, multi-faith, multi-cultural society and this is reflected in our community here at Holy Family. The children in our school come from a wide variety of socio-economic, ethnic and religious backgrounds, but the school has the same high expectations for every child irrespective of their ethnicity, culture or religious beliefs.
We believe that the promotion of British Values is consistent with our Christian Gospel Values—Christ compels us to treat all those we meet with love, compassion and respect.
In addition, our Mercy Values further complement our understanding of how we should treat one another.
The school actively promotes a sense of our shared British cultural identity—the following are just a few examples:
Celebrate and mark St George's Day
Mark Armistice Day each November with collective worship and timed silence
Celebrate and mark important events in the life of the nation and the monarchy—The Queen's Diamond Jubilee
Promote the activities of the elected School Council